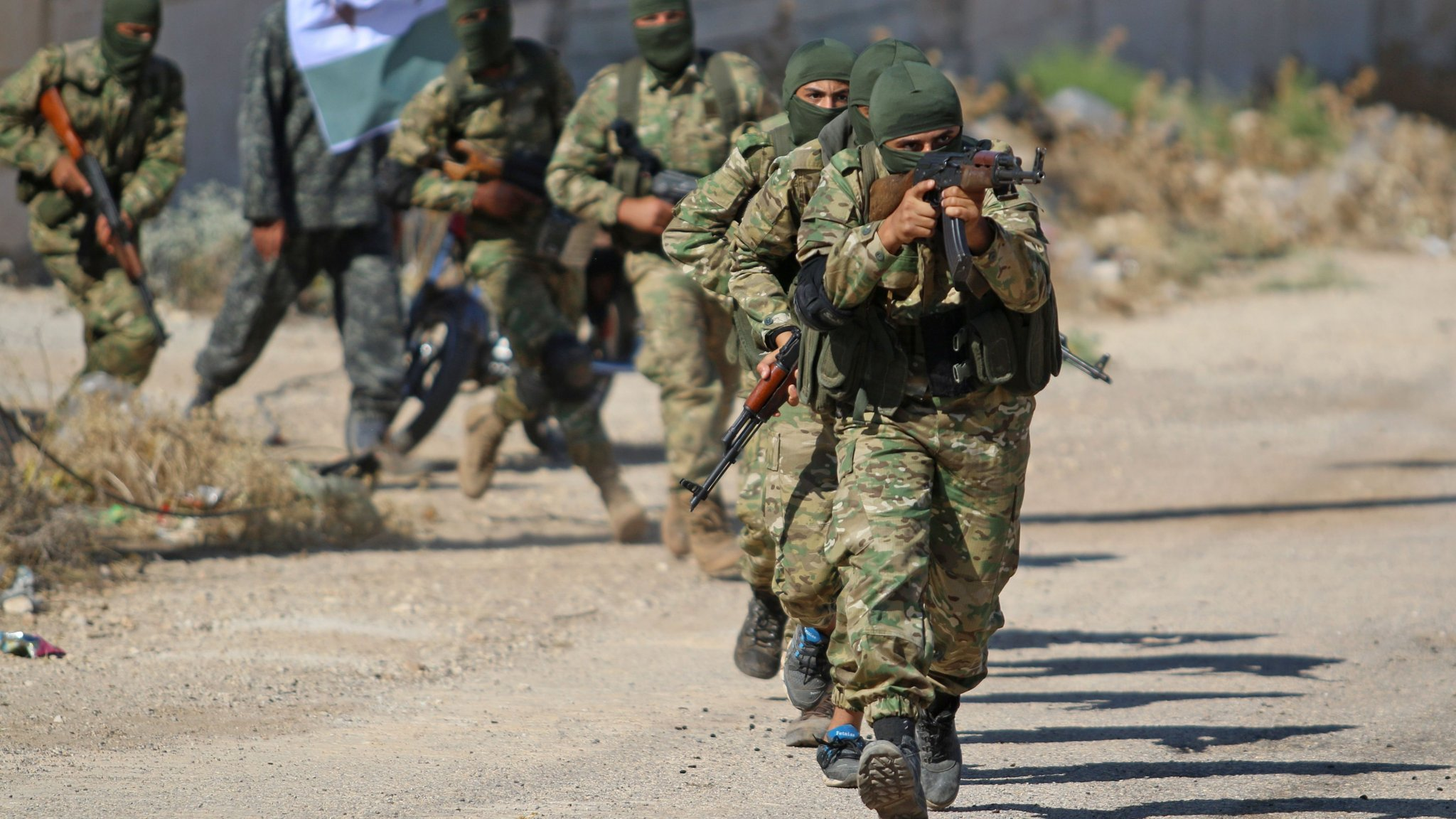 In recent weeks, opposition military factions in the Idlib region, northwestern Syria, have intensified military training on all types of weapons while Turkish forces continue to send military reinforcements to their military points deployed in Jabal al-Zawiya, southern Idlib.
Military sources working in the Fathul Mubeen operations room mentioned in an interview with al-Araby al-Jadeed that the National Army and HTS have intensified their military training to raise the level of offensive and defensive combat readiness.
The sources indicated that the training is being supervised by experienced officers who defected from the regime as well as others.
Colonel Mustafa Bakour, the official spokesman for Jaish al-Izzah, a faction affiliated with the Fathul Mubeen operations room, said: "It is no secret that Assad and his allies have their eye on all of Syria and will seek to take control of the liberated areas when conditions suit them".
Bakour believes that "the recent Russian escalation in the region falls within the framework of drawing attention to the losses they suffered in Ukraine and sending a message to the opposition factions that they are (still) present and are able to retaliate powerfully if the factions try to exploit the circumstances".
Regarding the Turkish army restructuring its forces, he said: "The Turks move their forces in Syria from time to time, based on their plan to reinforce certain axes that may be more important to them."
Recently, Idlib has been witnessing an increase in escalation by the regime and Russia, in light of the Russian airstrikes targeting villages and towns in the Jabal al-Zawiya region, which resulted in several civilian casualties – the most recent of which was on April 4, when four children were killed on their way back from school in the town of Maarat al-Naasan, northern Idlib.