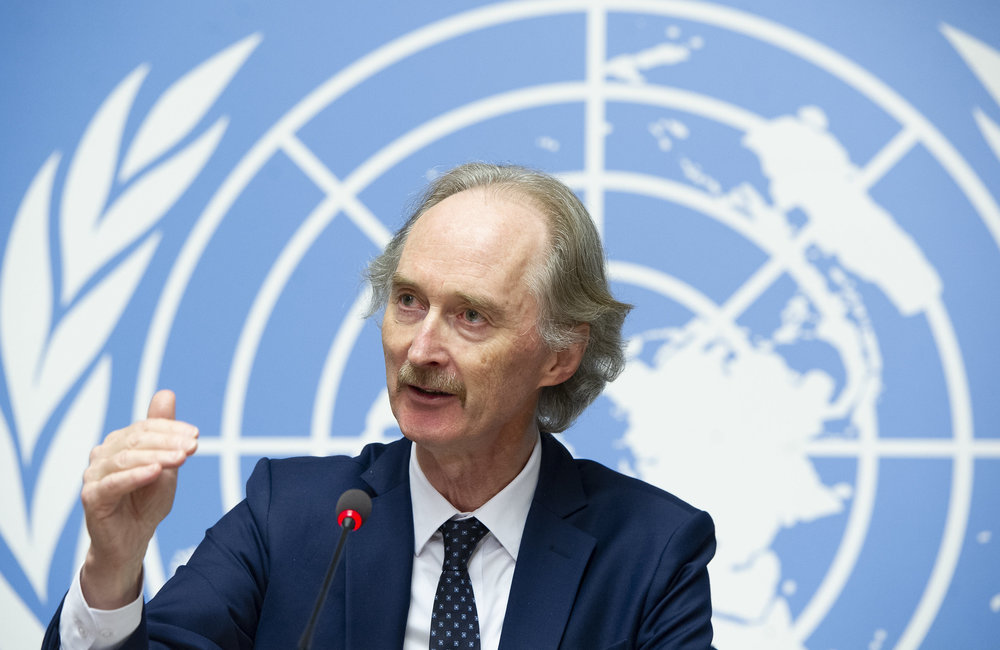 Yesterday, UN Special Envoy for Syria, Geir Pedersen stressed the urgent need for the Security Council to renew its resolution on cross-border aid to Syria, which expires next month. He warned of the dire consequences of not extending it due to the deteriorating humanitarian situation in Syria.
Pedersen said during his briefing before the council that "the extension is a moral duty, especially at a time when we are witnessing a global crisis. The unity of the Council on the humanitarian situation in Syria is a sign that the world must unite to help the Syrians."
On the political track, he stressed "the need to stop the continuous military escalation in the region and the need to reach a political settlement."
Regarding the possible Turkish military operations, Pedersen said: "Afrin and the northeast are witnessing a significant escalation in hostilities – with clashes and drone strikes".
The UN special envoy spoke about the escalation in northwestern Syria, where "there were exchanges of heavy artillery and reports of an escalation in the number of air raids by forces loyal to the regime". He pointed out that "ISIS and other terrorist groups continue to launch attacks in some parts of the country".
Pedersen touched on the economic situation in Syria, saying, "Let us also not forget the severe economic crisis in Syria, after more than a decade of war, conflict, corruption, mismanagement, the Lebanese financial crisis, the Corona virus, sanctions, and now the war in Ukraine." He drew attention to a World Bank report stating that "Syrian economic activity has halved between 2010 and 2019".
On Syrian refugees, Pedersen said that "creating conditions for the safe, voluntary and dignified return of refugees is an essential element of Resolution 2254."
According to Pedersen, more than 92 percent of refugees living in different countries do not want to return to Syria within the next 12 months. He indicated that many were very insecure of returning back to Syria due to a number of obstacles related to the security and economic situation.