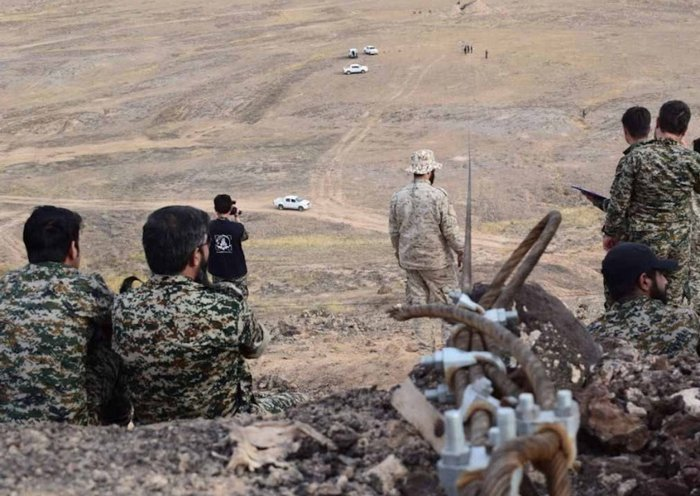 Sources on the ground have reported that, since morning, the Iranian forces have been evacuating a strategic military site in the province of Aleppo in anticipation of Israeli or American airstrikes.
According to Siqa agency, the Iranian Revolutionary Guards have been evacuating weapons depots and military bases in the region of al-Safira, in the countryside of Aleppo. Apparently, they are moving the weapons and other military logistics to a point near Shagidla Dam, south of the province.
Reportedly, the Iranian forces had received an order from their base in Jabal Azzan, in the southern countryside of Aleppo, to evacuate the warehouses and move them to the new and safer location.
Iranian military bases in eastern Syria have been subjected to intense bombardment by Israel and the US, especially the Ayyash weapons depots, near the city of Deir ez-Zor. The strikes have not only demolished the military bases but have also lead to dozens of casualties among their members.
A few days ago, warplanes, believed to be Israeli, struck military sites of the regime and Iranian forces in Masyaf, western Hama countryside. The targeted sites were completely destroyed as a result of the airstrikes.