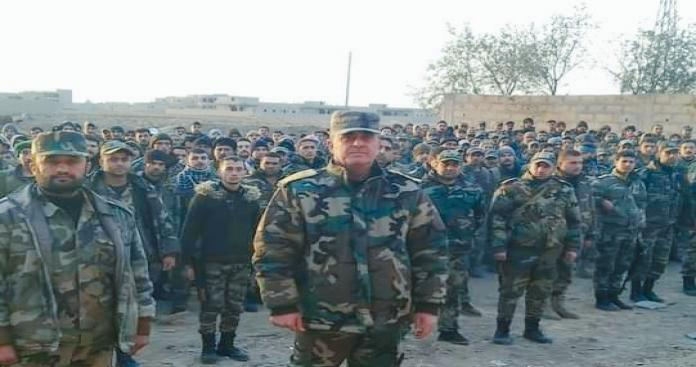 Loyalists to the Assad regime mourned the death of a high-ranking officer from their army. He was reportedly killed at one of the frontlines in the countryside of Aleppo while being on duty. Latakia News Network reported that Brigadier General Diya Ahmed Obadah, who was from the village of al-Qalaba, in the countryside of Lattakia.
The fronts of the western countryside of Aleppo have witnessed intense shelling by the heavy artillery, rockets and missiles of the military factions from the liberated areas for the past few days.
The bombing campaign was in retaliation for the massacre by the Assad regime in the city of al-Bab as well as the continuous bombardment across the liberated areas targeting civilians. Many believe that Ahmed Obadah was likely killed through the bombardment (by the military factions).
The Syrian coast of Latakia is considered the largest stronghold of the regime's senior officers, as the father of Assad, Hafez al-Assad, had allowed easy access to the youth from the region to join special courses and training to become officers and security leaders.
During the past three years, there have been numerous reports on hundreds of Assad's officers and leaders from his intelligence branches and army being assassinated.
The perpetrators are still unknown while it is said that most of them were neutralized by Assad, due to their links to cases of murder, torture and massacres during the Syrian revolution.