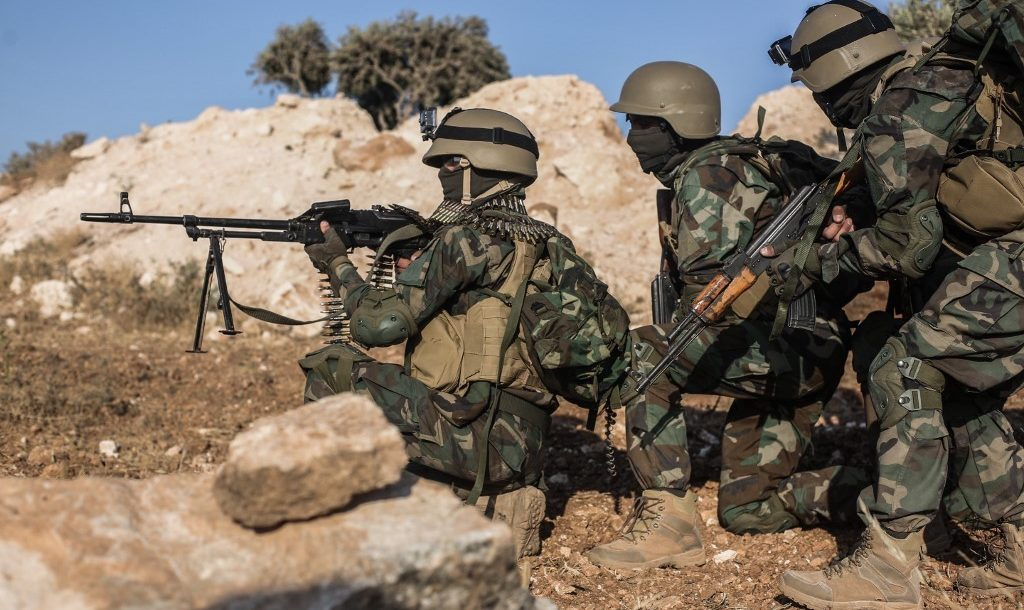 A number of Assad's forces were killed and wounded in an explosion planted by factions from the Syrian National Army, east of Aleppo. According to sources, the factions blew up a building in which regime groups were trapped near the city of al-Bab, northeast of Aleppo.
The sources indicated that a group of the Third Corps of the Syrian National Army infiltrated into a building used by regime snipers, on the frontlines of Tadef, east of Aleppo.
The group entered into the building, setup the explosive and left the premises before detonating it, killing and wounding those who were inside.
Moreover, according to Idlib-based Elam Askari, earlier today, forces from the Fathul Mubeen Operations Room repelled an infiltration attempt by the regime forces on the 46th Regiment, on the axes of the western countryside of Aleppo. The failed attempt reportedly resulted in casualties from the regime side.
They added that HTS confronted the infiltration attempt and targeted the retreating regime forces with mortars and heavy machine guns.
The areas of northwestern Syria are subject to the ceasefire agreement signed on March 2020 between Turkey and Russia. However, clashes often occur between the regime forces and military factions from the liberated areas while Assad's forces and the Russians have not ceased to violate the agreement on numerous occasions.