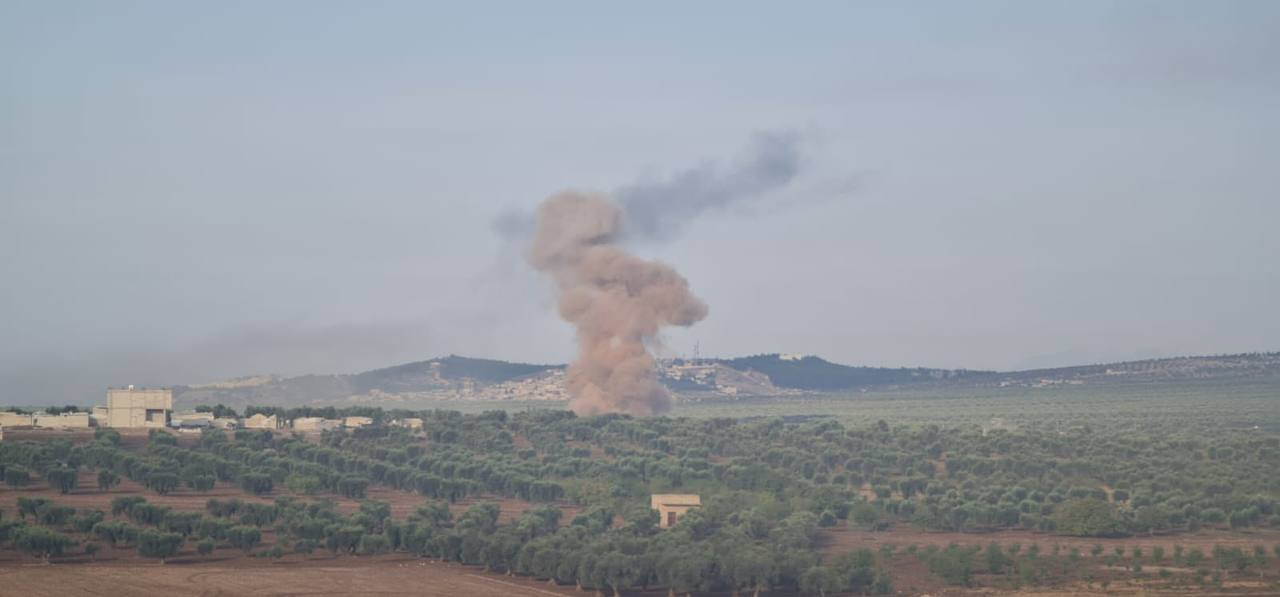 This morning, Russian warplanes raided the liberated areas in the northern countryside of Aleppo, specifically near the city of Azaz, with several airstrikes.
The warplanes launched 6 air raids on the outskirts of the city of Azaz, as well as the outskirts of the northern towns of Qatma and Kafr Jannah, northern Aleppo.
Although these airstrikes occur rarely in those regions, it is not the first time that the Russians bombed the locations.
During August, Russian fighter jets targeted the outskirts of the city of Afrin, north of Aleppo, which was preceded by raids with air-to-air missiles targeting the area.
Russia frequently bombards locations across the liberated areas, most of the time around densely populated areas, leading to civilian casualties.
Even though there are agreements between the Turks and the Russians on a ceasefire in the liberated areas,  the latter and its ally, the Assad regime, violate it regularly.