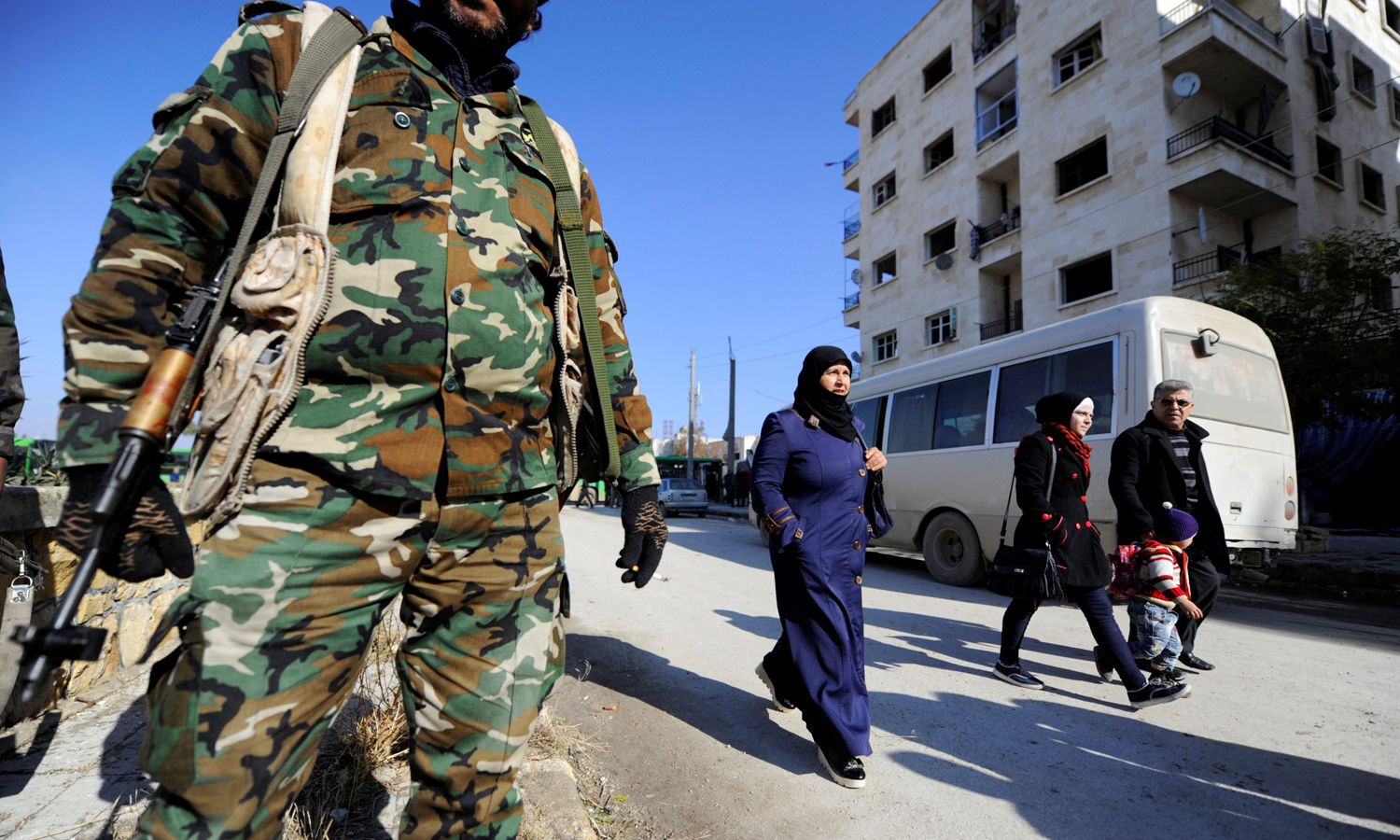 Assad's forces continue to rob civilians of money through security operations, by unlawfully raiding and harassing civilians.
The latest incident occurred in the village of Danaji in the western countryside of Damascus.
It was reported that one of the militias of the Fourth Division, from the regime, deployed a checkpoint at night and harassed civilians.
Regime forces are working to seize all the belongings they carry with them, including motorcycles, mobile phones and money, while threatening those who resist.
They recently beat and robbed two youths of their motorcycle, phones and all the cash they had, near Danaji.
Meanwhile, on Saturday evening, the regime's Military Security Branch raided and arrested dozens of civilians in the town of al-Taybeh, in the western countryside of Damascus. Until this moment, there have been no official justifications or reasons for these frequent raids from their side.
Over the years, hundreds of cases emerged where the regime forces continuously raided, harassed, robbed and looted civilians and their property.