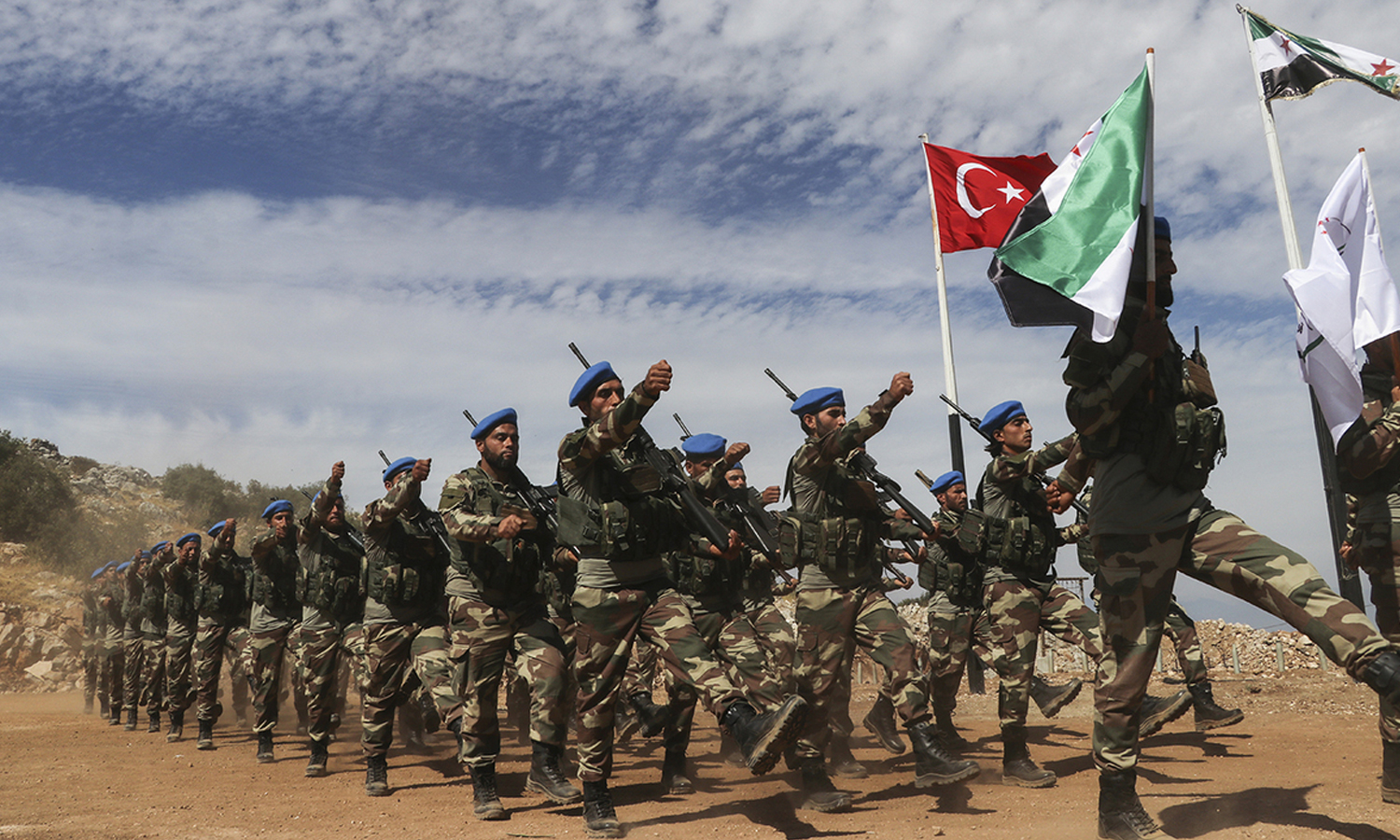 Yesterday, reports emerged about a meeting between the leaders of the Syrian National Army, the Minister of Defense of the Syrian Interim Government (SIG) and Turkish officials.
Halab Today news agency reported some of the highlights of the meeting, starting with the military factions clearing out the checkpoints in the Olive Branch and the Euphrates Shield areas and handing them over to the Military Police of the SIG.
Some of the other points mentioned were: "Handing over all border crossings to be managed by a unified civilian administration; disband all the security forces of the factions, close all their prisons and bases from the cities." Furthermore, the Turkish side informed the military factions that they no longer have any roles in governing the liberated areas of northern Aleppo, and their places are at the frontlines.
Moreover, the complete withdrawal of HTS from the Olive Branch was agreed upon. There will also be the formation of an advisory body representing the factions which meet with the Turkish side weekly, to administer the region.
During the meeting, the leadership of Jabha Shamia was explicitly reprimanded for its ties with Western countries. The role of the Syrian Islamic Council has been limited and restricted due to its repeated siding with one faction against another in the recent conflict between the groups in the North.
Some other important points include:
• The three military formations (Legion 1, Legion 2 and Legion 3) are to be under the complete authority of the SIG's Minister of Defense;
• Accountability for future mistakes will be directly referred to the faction's commander;
• It will be forbidden to use force to resolve factional disputes;
• No faction is allowed to make contact with external players;
• The factions without brigades must merge with others;
According to the reports yesterday's agreements must be fulfilled by end of the year.