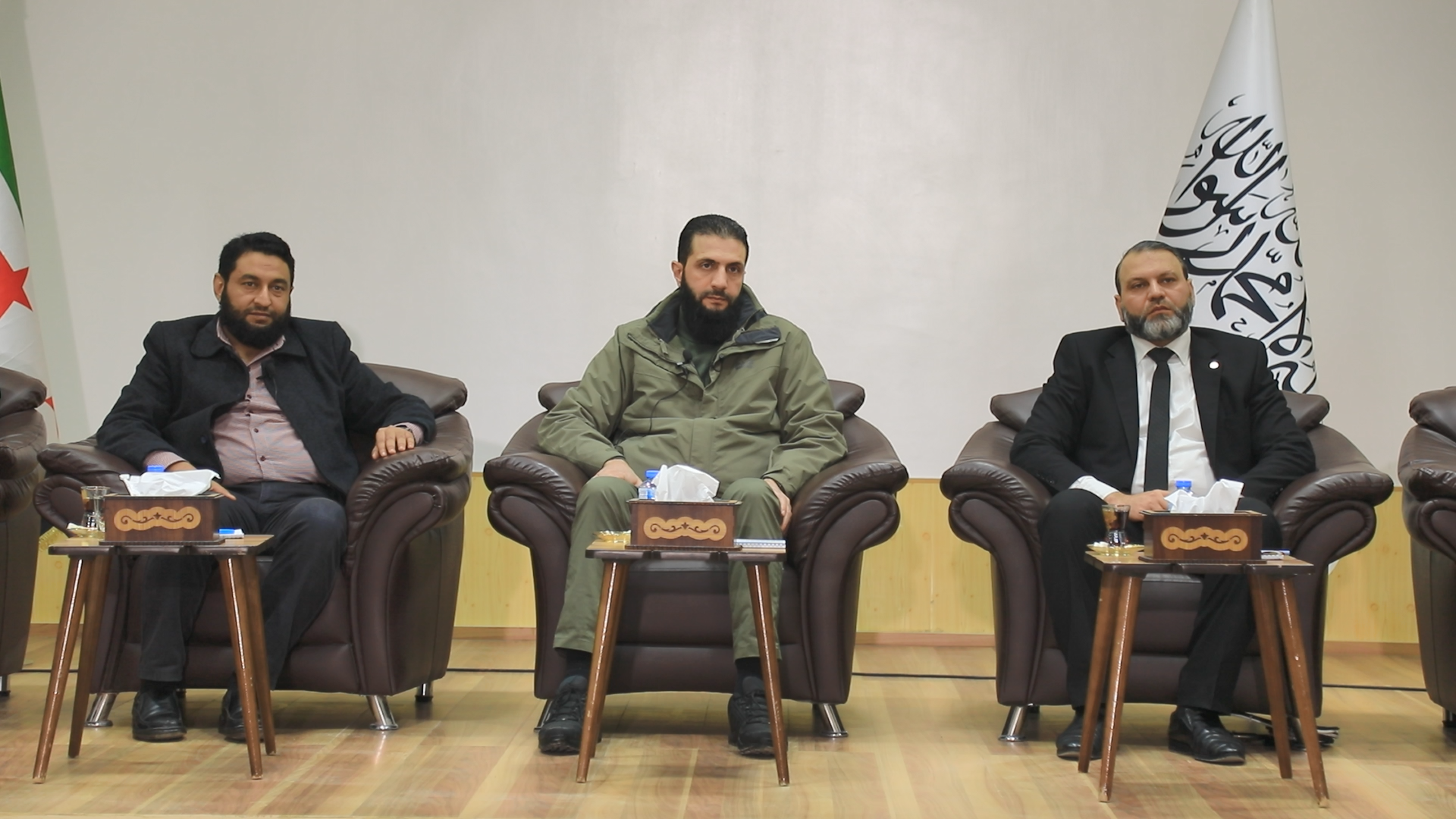 Last night, HTS leader, Abu Muhammad al-Jolani, said in a meeting with the IDP and the notables: "Turkey is still engaged in a political track with the Syrian regime and has not yet reached the final stage of normalization with it."
"It is a negotiating track that is undoubtedly dangerous to the principles of the Syrian revolution. It constitutes a new turning point for the Turks, especially in light of the weaknesses and defeats that the regime, the Russians and the Iranians are suffering from. However, the Turks have their reasons for these decisions," he added.
Al-Jolani mentioned that the reasons for this new "path" for the Turks are related to two factors: "The first is the Turkish elections, and the second is the prolonging war in the region (Syria), because the Turkish strategy does not coincide with many of the goals of the revolution in overthrowing the regime."
He stated that after the Russian intervention in Syria in 2015, the Turkish strategy shifted to two main goals – "the overflow and infiltration of refugees in northern Syria towards Turkey, and preventing the PKK from forming a (state) in northeastern Syria."
The HTS leader explained that these two goals "are consistent with part of the goals of the revolution, but the Turks no longer have the ability to continue until the regime is overthrown."
"We must take a position regarding this Turkish position – as we announced yesterday. The revolution is strong, and it is not weak enough to force it to make concessions with the regime. The Russians will not take this path with the Turks except for their weakness and of the Iranians and the regime," he continued.
Al-Jolani stressed the need to reject these paths but advised: "We must not aggravate the relationship between the revolution and Turkey to reach a stage of conflict and enmity. We do not want to want to make more enemies, and the hostility of the Russians, the Iranians and the regime is enough for us."
Regarding reconciliation, he said: "The Turkish side did not tell anyone that it would go to reconciliation, neither did it force anyone to accept it. Rather, it took a defensive position and tried to justify its new path by stopping the flow of refugees and not forming a PKK entity on its southern borders."