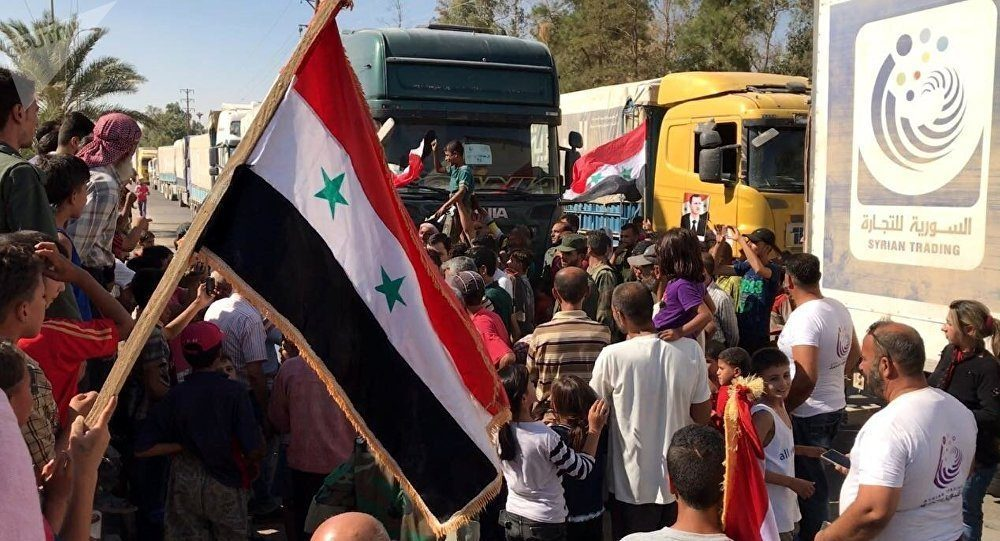 Although several countries, namely the UAE, have opted to send humanitarian aid to Syria through the Assad regime, most of the people around Deir ez-Zor have refused to make any type of donations to the parties and committees that the regime had formed within the region.
Reports say that the regime's institutions tried to take advantage of the devastating earthquake that struck the regions of northern Syria in Idlib and Aleppo, in addition to some cities under its control in Lattakia and Hama.
Since the first day of the earthquake, the committees affiliated with the regime began to try to collect material and other donations from the people of the province under the pretext of sending them to the affected areas.
The formation of these committees came at the request of the political leadership in the provinces, represented by the secretary of the Baath Party branch and the governor within all the administrative bodies and municipalities of the regime.
These administrative bodies include employees and administrators from within the regime's institutions, such as mayors and secretaries of partisan divisions, who have visited the city of Deir ez-Zor and its villages and towns to collect donations.
The people's loss of confidence in any party linked to the Assad regime comes as a result of their constant stealing and luting of humanitarian aid, while merely giving anything to the people.
During the past few days, the city of Deir ez-Zor and its countryside witnessed large relief campaigns, under the direct supervision of the people, to collect donations and send them to the areas affected by the earthquake. These were some of the largest convoys that arrived successively to the earthquake victims in northwestern Syria.