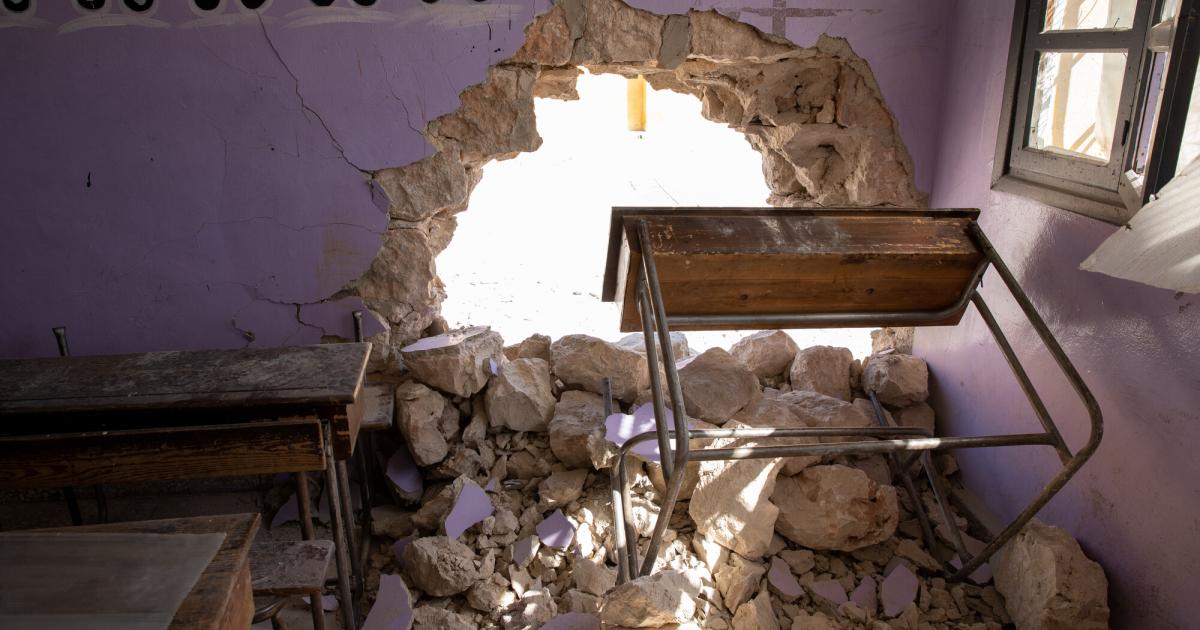 The Ministry of Education of the Syrian Salvation Government (SSG) has taken the necessary step of partially suspending school hours in response to the escalating attacks by the Russian and Assad regime forces. This decision aims to prioritize the safety and well-being of students and staff in the face of continuous artillery and missile bombardment in northwestern Syria, reflecting their commitment to ensuring a secure learning environment.
Amidst ongoing attacks on Gaza and following several Israeli airstrikes on regime-held airports in Aleppo and Damascus, Assad and his Russian allies have once again increased their attacks on Syrian civilians and infrastructure, particularly Idlib and Aleppo countryside, where the people continue to face relentless ground and air bombardment. These attacks pose significant risks to the lives and safety of students and staff, necessitating immediate action from the Ministry of Education.
The Ministry announced Saturday that in the towns of Binnish, Sarmin, Al-Nairab, Taftanaz, Taum, Shallakh, and Maarat Al-Naasan schools would operate on a modified schedule designed to reduce risks of harm or injury to the students or staff. The decision to limit school hours is a crucial step towards needed to keep students and staff safe, by reducing the time spent in educational institutions, the Ministry of Education aims to minimize the exposure of students to potential harm.
It is important to note that this is not the first time the Ministry of Education has implemented such measures. Last week, school hours were suspended due to the aggressive attack launched by the Assad regime forces and their Russian allies. The ongoing attacks have compelled the Ministry to take further action to protect the educational community.
The Syrian people, including students and educators, have shown remarkable resilience in the face of such adversity. Despite the challenges posed by the ongoing conflict, education remains a fundamental human right that must be protected. Limiting hours, in high-risk regions but not completely closing all schools and universities which previously occurred, is a testament to the commitment to ensuring that education continues, albeit under challenging circumstances.
The SSG made the difficult, but necessary, decision to adjust hours of operation in response to the escalating attacks, yet guarantees that should the situation permit, hours will be extended and the regular program will resume.