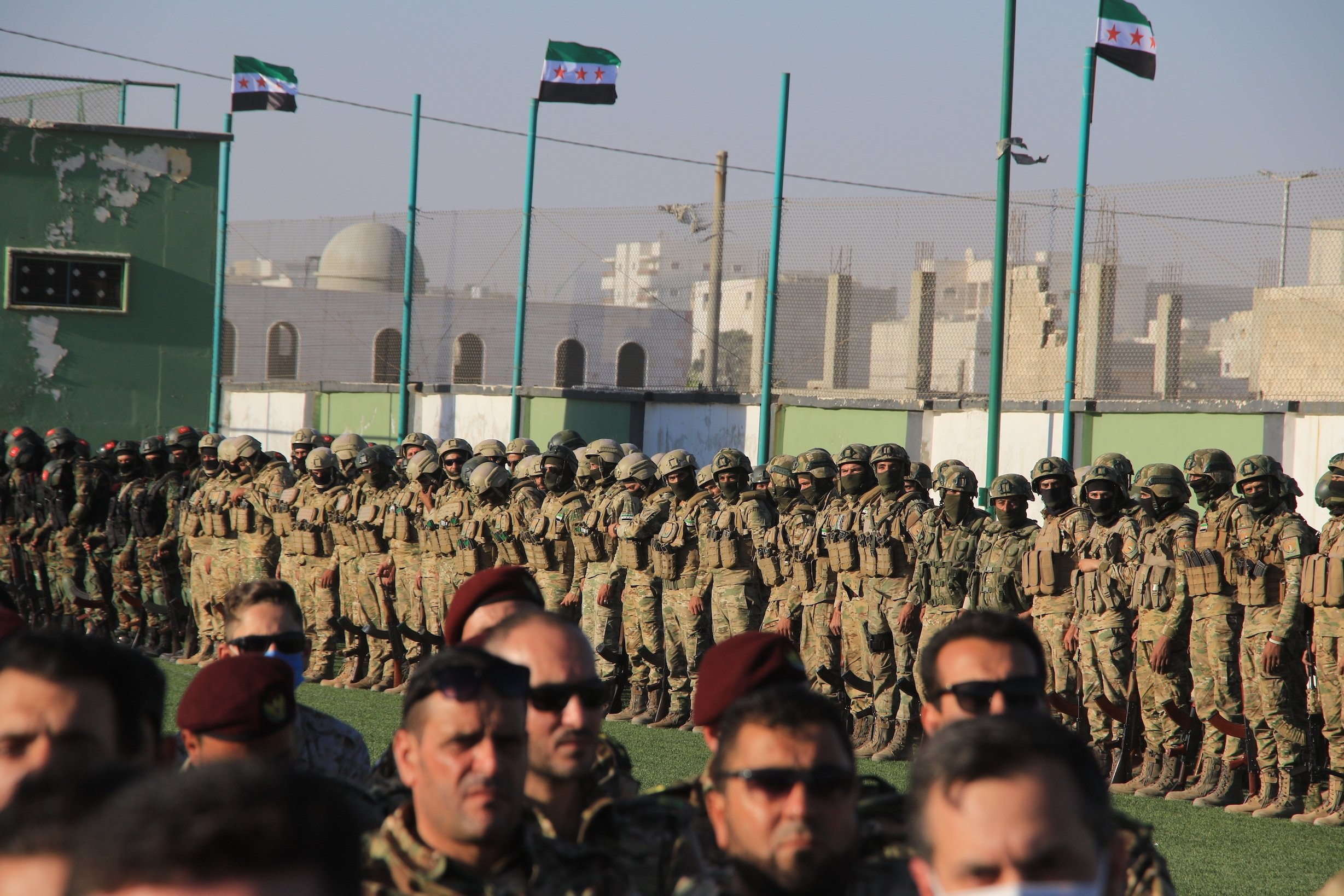 Earlier this week, media activist, Abu Ghannoum and his wife were assassinated by unidentified individuals near the Furn roundabout in the city of al-Bab, east of Aleppo.
After investigation, the perpetrators behind the murder were revealed as members of al-Hamzah Brigade, a military faction of the Syrian National Army. The group cooperated with the authorities and handed over the culprits.
However, reports emerged that Jaish al-Islam and Jabha Shamia, who are also from the SNA in northern Aleppo (which is under the Syrian Interim Government), decided to take strong measures to completely wipe out al-Hamzah Brigade.
Since yesterday, there were reports of hostilities between the two sides around the region of Basouta, northern Aleppo countryside. The area is adjacent to the borders of the areas which are under the Syrian Salvation Government, prompting HTS to send reinforcements to the location.
With regards to the events and reasons for HTS sending a convoy towards Basouta, L24 spoke to a source from the faction who said: "Even after arresting the murders, we were surprised at first to see that they started to expand their attacks outside al-Bab."
"Following how the events unfolded, we found that their (Jaish al-Islam and Jabha Shamia's) destination was specifically towards Basouta because they left other locations where al-Hamzah Brigade is stationed," he added.
Regarding the importance of Basouta, the HTS source mentioned: "Through the region, it is easy to smuggle, drugs and people, to Idlib and that is a threat to our security."
Mustafa Sejari, a politician linked to the Syrian Interim Government, mentioned: "We met in the leadership council of the authority in the city of al-Bab. We emphasize that we are together with our people of the city, and in full cooperation with the administration and groups of the national army (to settle the infighting)."
Leader of Suqoor al-Sham, Ahmed Issa al-Sheikh, called for a halt to all hostilities as it becomes a threat to the civilians there, and bring the wrongdoers to justice and let the court decide their fate.
Currently, there are negotiations between the opposing parties to end the infighting.